Girls Soccer kicks back for state tournament
This year's girls soccer team, coached by Math teacher Mr. Lahey and English/Journalism teacher Mrs. Shannon, is now on their way towards the New Jersey State tournament. Mendham Girls Soccer believes they have a chance to reach unprecedented success this year due to their continuous hard work and the team's great camaraderie. This group of girls is especially talented because of their ability to work together on the field and play like a true team. They are all good friends and joke around together while having fun at practice. Julia Baggio adds that "I consider myself to be extremely lucky to be a part of something that makes me feel so happy and I honestly look forward to going to practice every day because of this amazing group of girls." Senior captains Julia Baggio, Jess Beneducci, Maggie Cumming, and Ava Brandt make sure that the team is always ready to perform so they can win. Jess Beneducci comments on the fact that "It's upsetting being a senior and this being our last year playing with all of the teammates we love." This season is especially special to Julia Baggio because she was out with an ACL injury all of last season so she wants to make up for lost time. She says "I am very happy to have such a supportive team and one where we can laugh constantly and all get along together." The group of girls outside of practice love to hang out at each other's houses as a team and get to know each other better. As the team moves forward in the State Tournament, they hope to gain support from the fans and the school so that they can win the title and succeed in their final games together.
About the Writer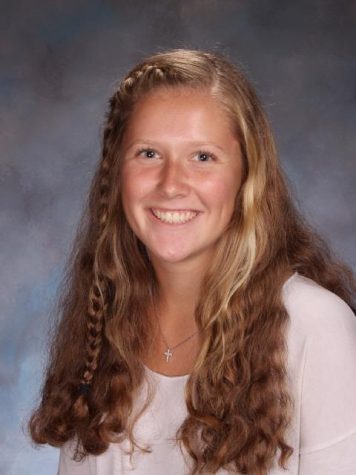 Kelly Bierals, Staff Writer
Kelly Bierals is in her second year writing for The Patriot. Kelly is a senior and plays Field Hockey, is a part of Ski Club, and Future Educators Club....