You voted – Teacher of the Month: Ms. Tarsi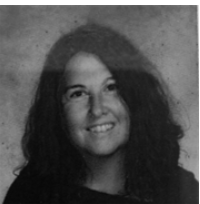 You voted and selected the Teacher of the Month! This honor has been awarded to none other than Ms. Tarsi. In fact, after tallying up a whopping 226 votes, Ms. Tarsi alone collected 42 of them. This is 16 more votes than the runner up. Ms. Tarsi teaches IB Design Technology, Engineering Design, Creative Design and Robotics. Run as an elective class, Ms. Tarsi does everything she can to get the most out of her students to make sure they learn engineering and design skills. This amazing teacher is known to be "very fun and enthusiastic," at least according to many her students. Although I do not have Ms. Tarsi, during our interview, I could clearly see how they came up with this response to the survey. Not a moment I was there did she not have a smile on her face, and she seemed very encouraging towards her students as well! Additionally, according to one student "she makes me want to go to class and everything she teaches is special in its own way." I am glad to hear this because most classes are very bland and boring, but obviously, Ms. Tarsi's unique teaching style has helped students enjoy learning and get excited about coming to class.
My interview with Ms. Tarsi has helped me to gain a great understanding of her fun personality and love for teaching. Ms. Tarsi informed me during our conversation that she was "appreciative and grateful" for be given such an award. I also asked Ms. Tarsi if she thought she deserved this award. Of course, very modestly she told me that she thought there were many other teachers in the school who are amazing teachers as well. In my personal opinion, for the short time I had with Ms. Tarsi it was clear that she had deserved this amazing award. Ms. Tarsi: you're "Teacher of the Month"! Congratulations!!
About the Writer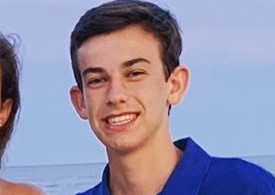 Cardie Saunders, Sports Editor
Cardie Saunders is in eleventh grade at West Morris Mendham High School. As a part of the school, he is and has been a member of the cross country, winter...